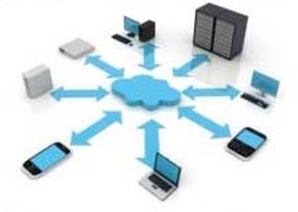 Global Data Sharing

The reality of our shrinking world is that, despite the benefits of expanding globally and using resources and facilities across the globe, many companies simply lack the practical experience to avoid the pitfalls of handling global security, connectivity, and multi-cultural team members. The rise of global computing holds the promise of simplifying how you share your project information with your team, with secure and redundant means of backing up that information. But realizing that promise can be elusive, and many IT teams were "burned" trying to make the transition.

Our staff at Coleman-Clarke has decades of practical global business experience in deploying data sharing systems and solutions in numerous countries.
---
---
Project SharePoint Solutions

Leveraging internal SharePoint sites, we can help your project teams develop consistent, quickly deployed templates that promote consistency of reporting, timely access to data, and better control over information access. You may already use SharePoint sites to manage some or all of your projects. Our team can help you leverage your company's investment by using SharePoint features to make accessing it and using it enjoyable for your team rather than one more complex system they need to master.

Of course, SharePoint is just one tool in our toolkit. While we are experts at deploying SharePoint solutions, we also have experience with other types of data-sharing software.


---
Managing Documents

Even people in the same office, within view of each other, can store documents differently – on shared drives, local drives, jump drives, mobile devices, or filing cabinets (often with different file- and folder-naming conventions). And a single team member may keep multiple versions of project documents, from essential documents like bids, drawings, spreadsheets, datasheets, P&IDs, and vendor manual red-lines to documents that don't appear important at first but can become important later, such as e-mails, phone logs, and attendance records.

When you multiply the number of documents a project can generate times the number of stakeholders who handle those documents times the number of storage options times the number of versions generated, you can quickly get into a large thicket of unsorted content. And you can quickly generate confusion, opportunities for conflict, wasted effort – and serious security breaches.

Coleman-Clarke's Document Life-Cycle Management can help your team understand, from the early project concept through detailed project design, construction, commissioning, startup, and handover:

(a) the level of data required to run the facility and
(b) how a single source of creating associated information throughout the project benefits the startup of the facility.

Without simple, effective, enforced document management protocols, your team members are almost certain to spend time in Version Control Hell. Two or more people often have similar-yet-not-identical versions of documents that each person believes to be definitive. Yet the differences in those documents' details can result in differences in schedules, budgets, building specifications, and contract terms. And untangling the mess created when versions proliferate can take many hours of effort.

Our elegant, proven document life-cycle management processes and procedures can support your team from project concept to the final installation and handover to operations. Handling these details properly can dramatically improve all phases of your project.